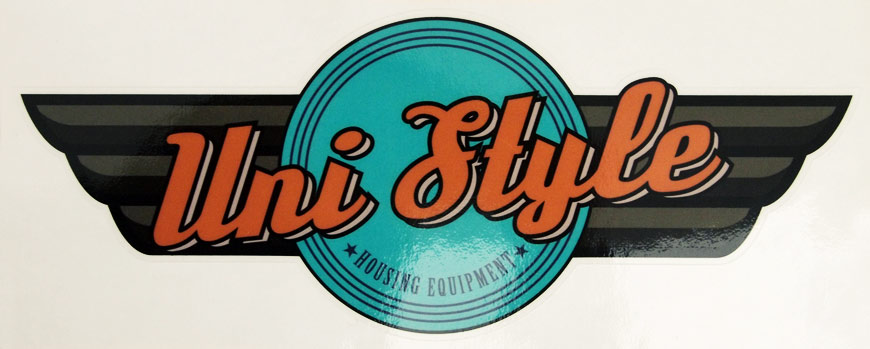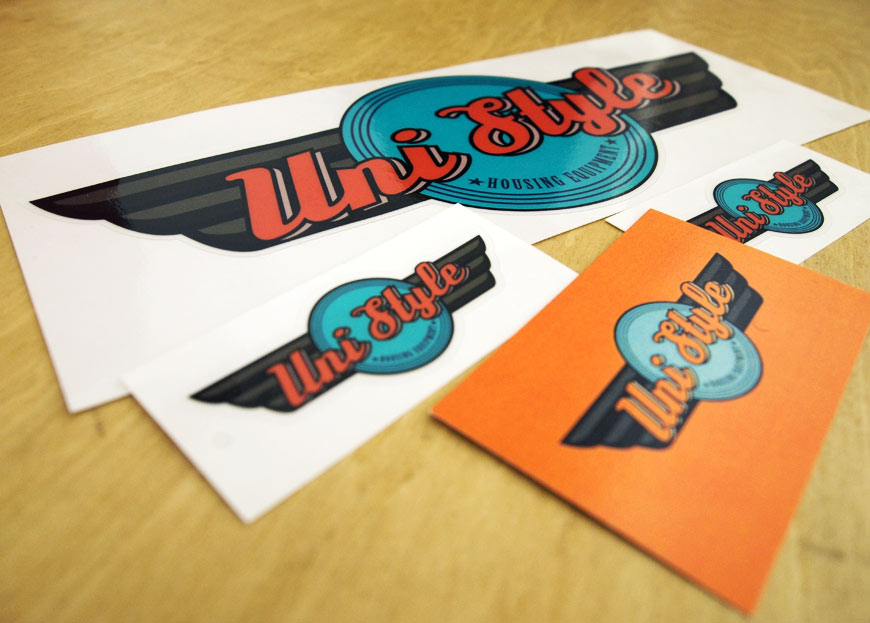 Uni Style is small housing equipment company from a little country town near Hiroshima.

When they came to meet us, they had only a home made business card with a logo produced using MS Word. They asked us to create a new logo on business cards and stickers. They told us they really wanted their logo to stand out.

The young owner of the company knew exactly what he wanted: a logo with a 1950's Americana feel inspired by one he had seen on the tag of his towel. He specified that his favorite colors, orange and turquoise blue be used, even if they don't bring the business to mind at all.

He also insisted on having a description of his business in English despite the fact that few clients would be able to read it.

Here's what we did for them.
Work done
Logo design
Business cards
Stickers