Business cards with letterpress printing on one side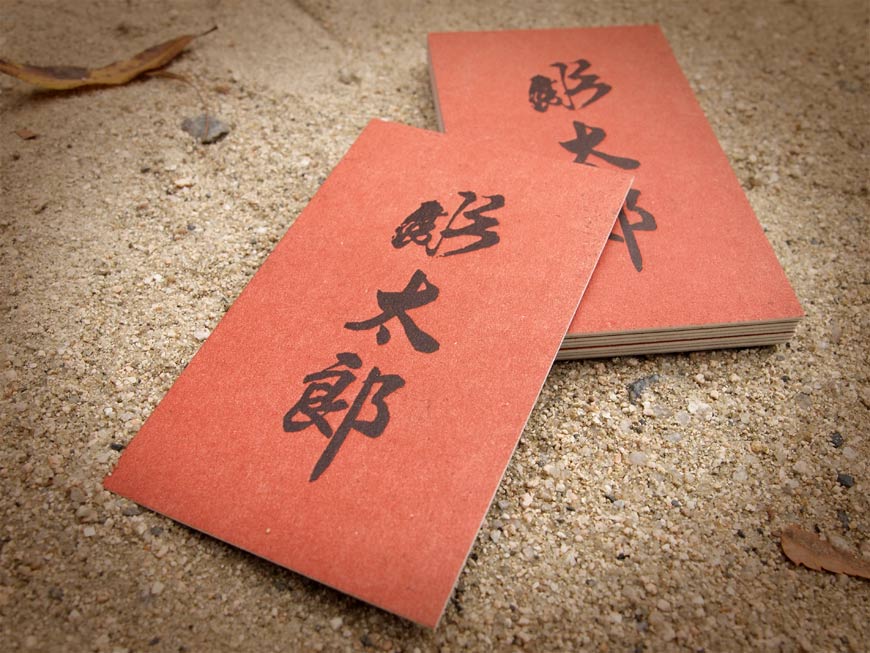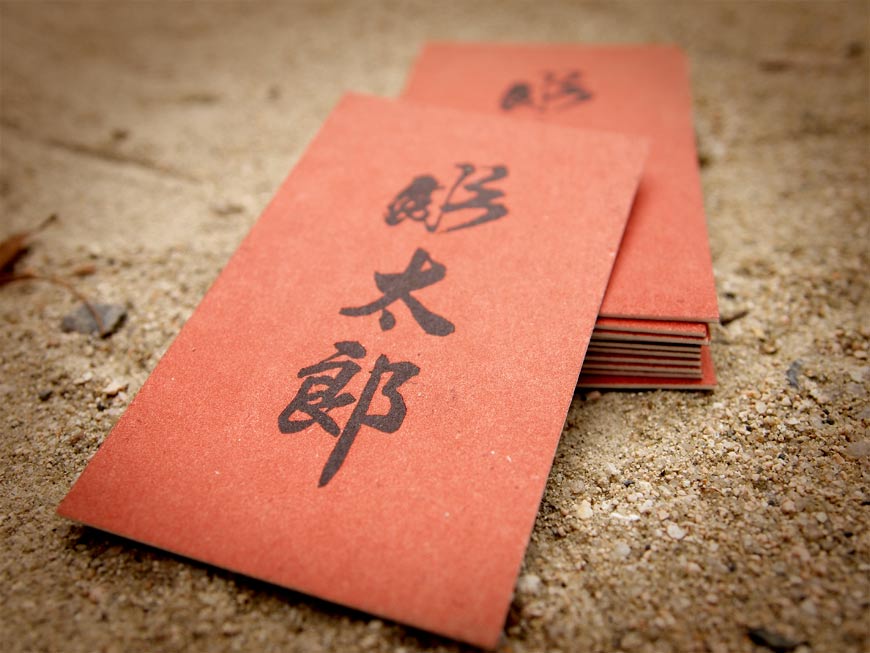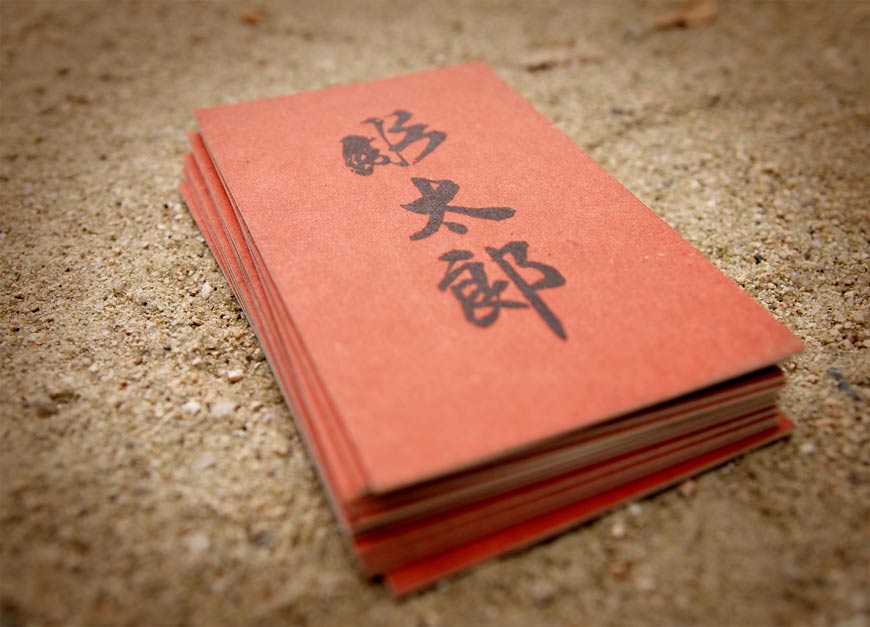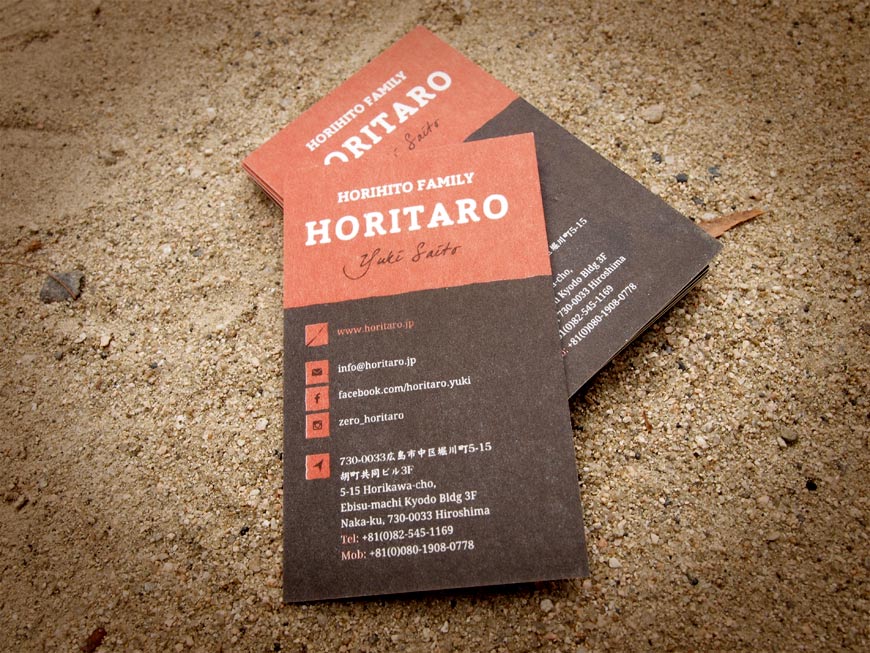 Shop Card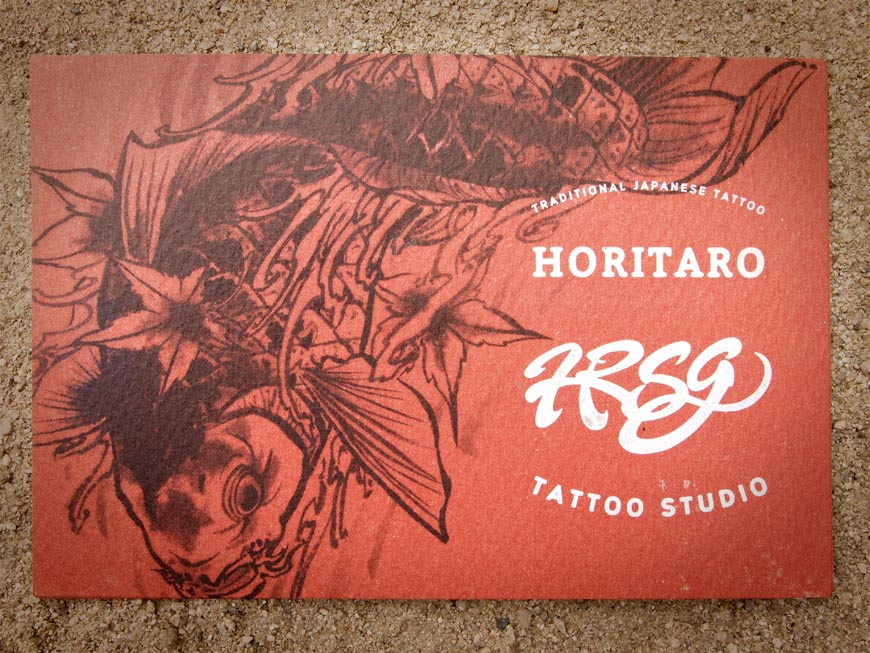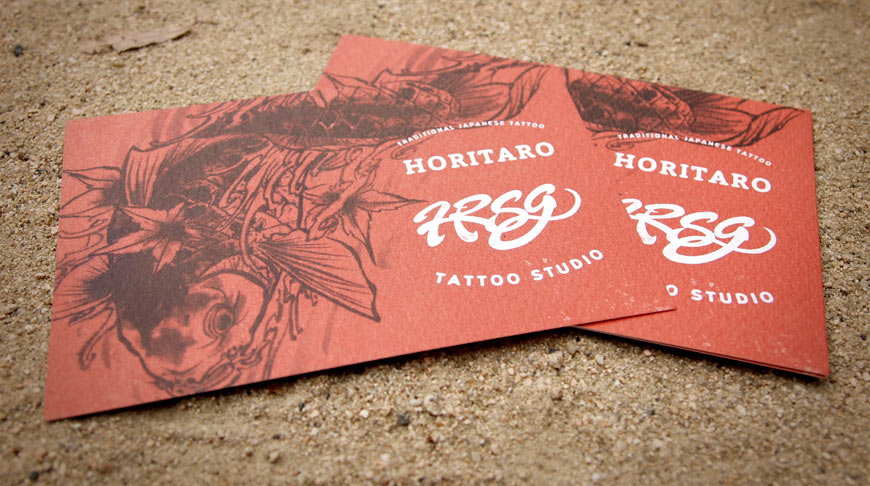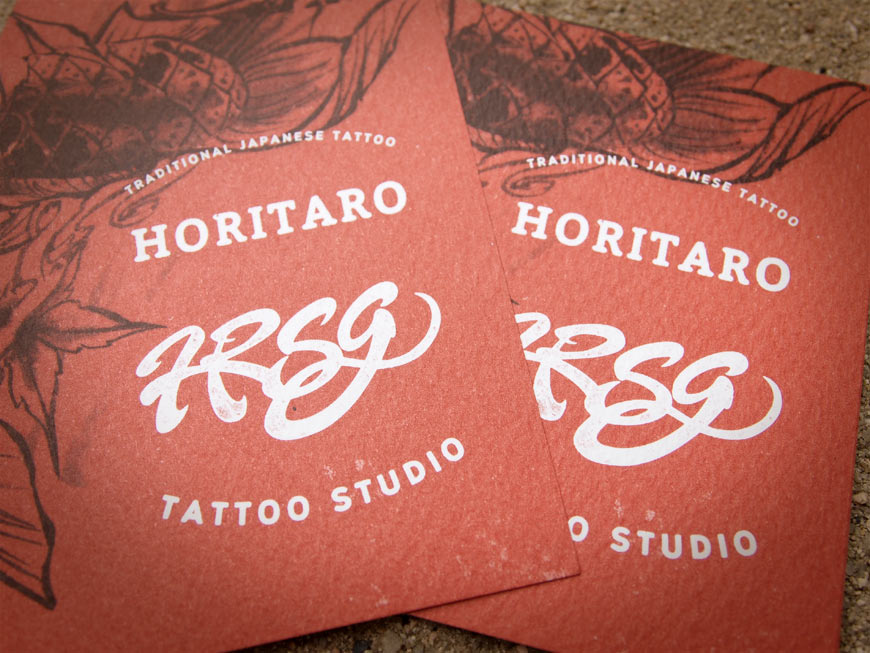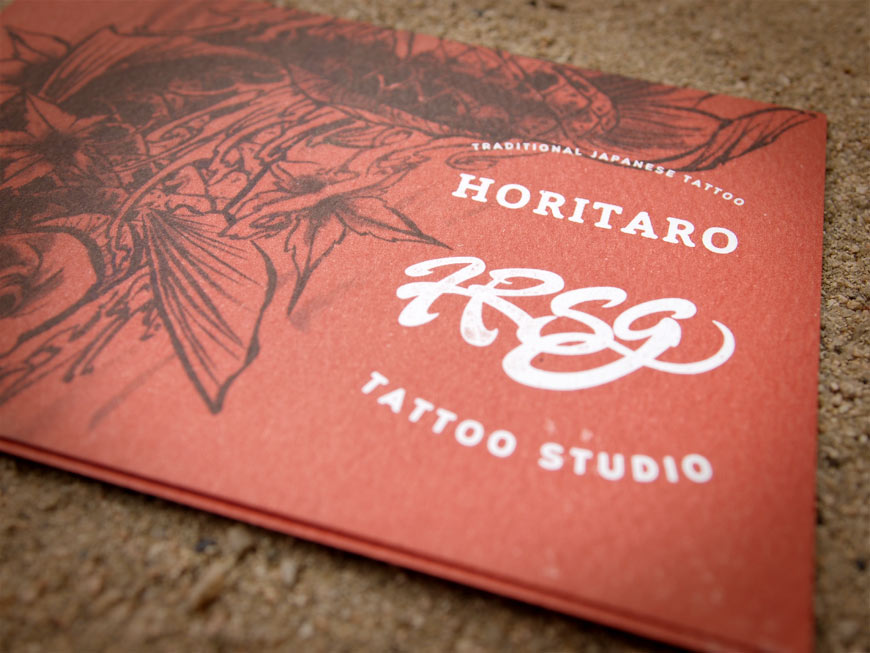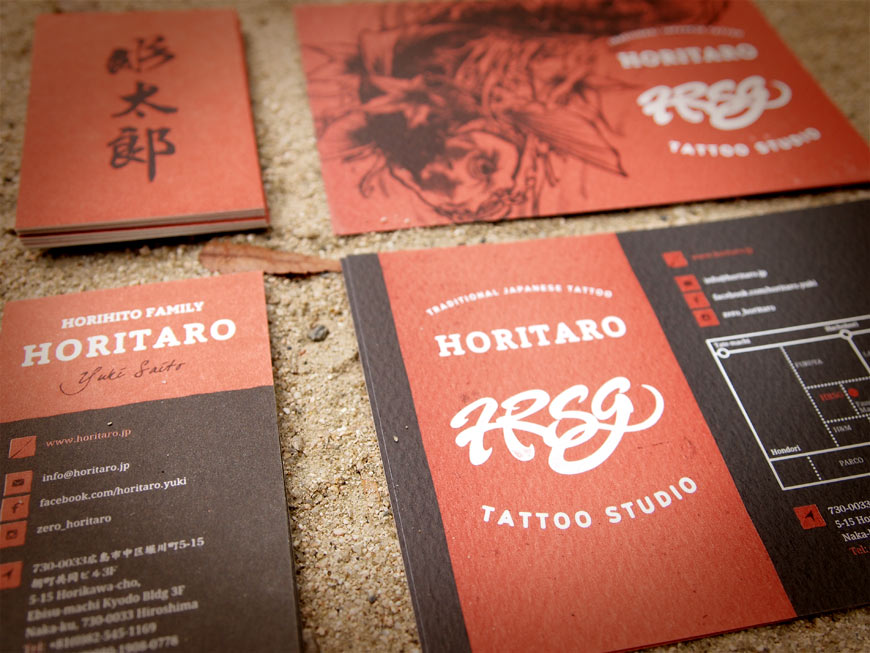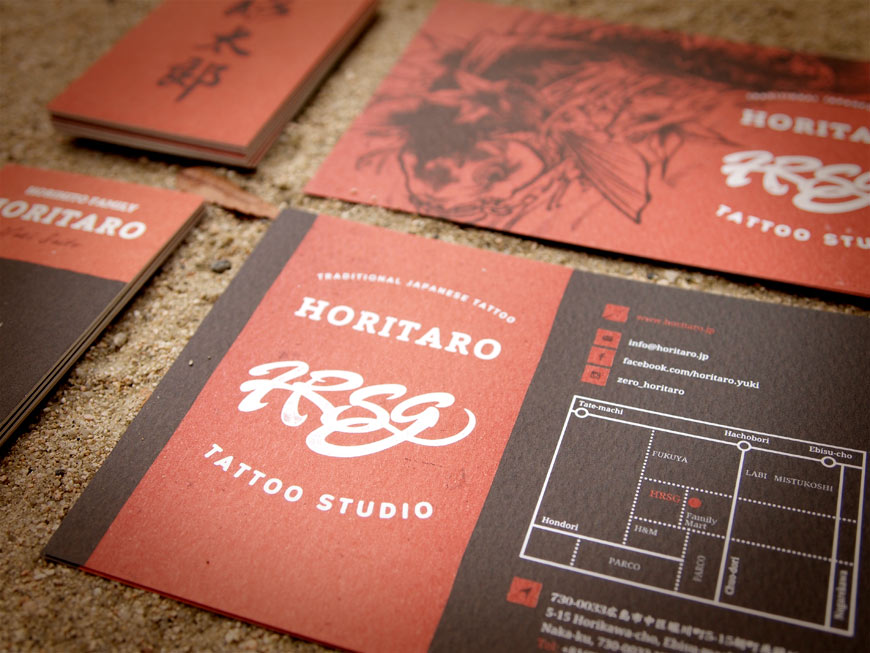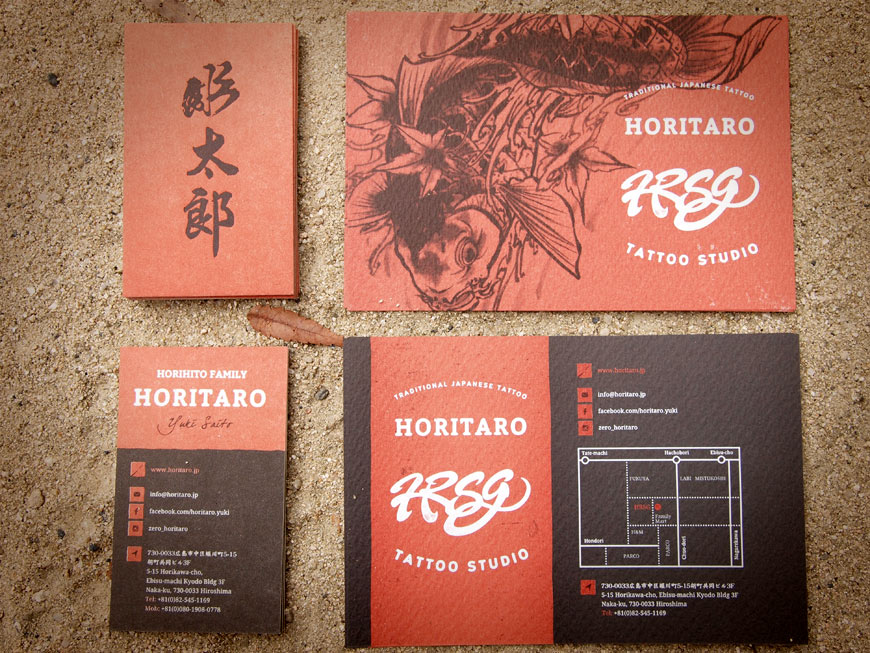 Horitaro original ink drawing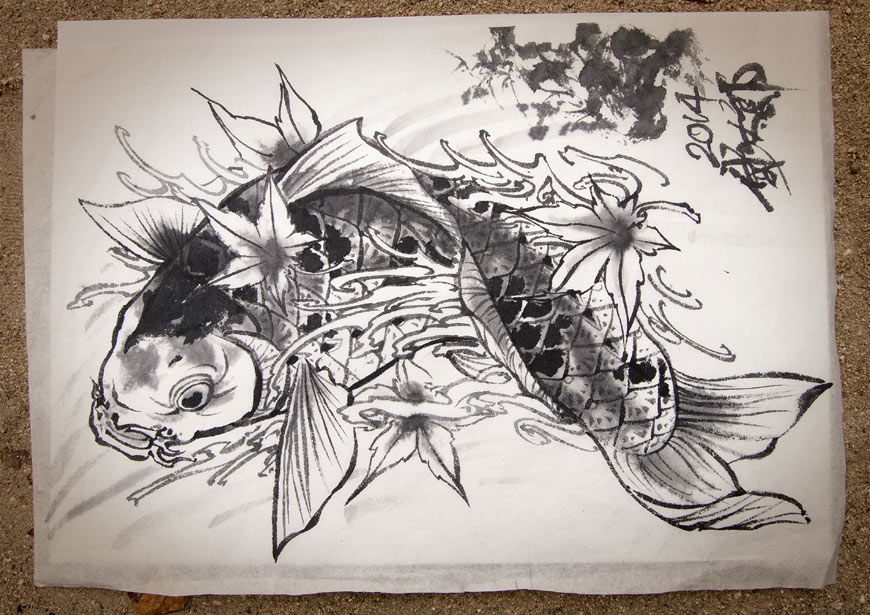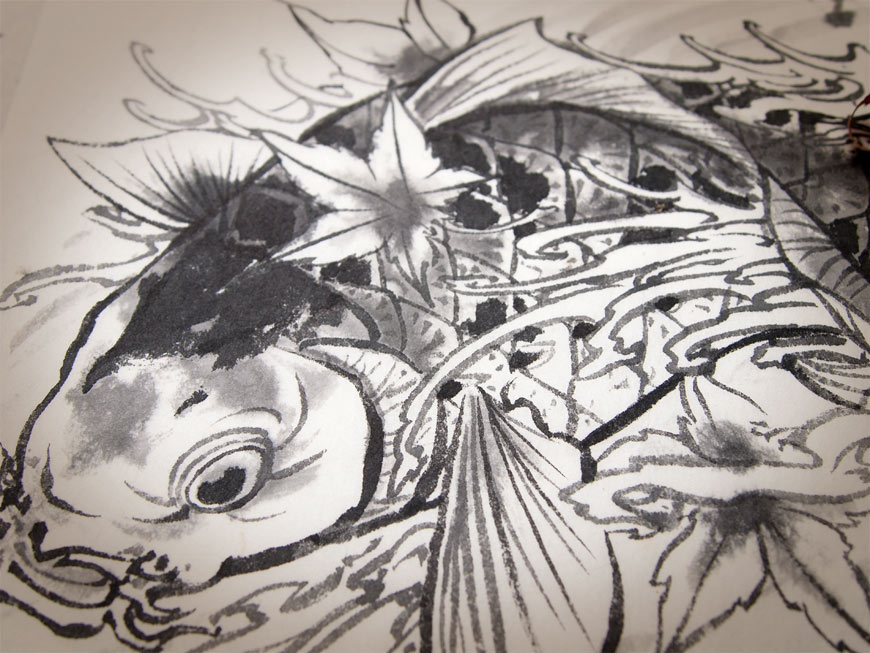 Video about Horitaro by John Carrière
WHAT
Yuki Saito a.k.a Horitaro is a talented tattoo artist, specialising in Traditional Japanese Tattoo and in the technique of "tebori". He started tattooing at age 17 and opened his own shop in 2002 after 5 years as an apprentice at Horihito's in Kawasaki.
He moved to the center of Hiroshima City recently and changed the name of his studio to HRSG Horitaro Tattoo Studio. That's why he approached us to create his new business cards and shop cards.
We asked him if we could use one of his drawings as a graphic element, and he came back the next day with a beautiful ink drawing of a Koi Carp he had made in the night.
You can check out his website here:
www.horitaro.jp
Or a video made about him by John Carrière (Drink Cold), here:
http://vimeo.com/87682907
WORK DONE
Business Card and Shop Card Design and Layout
CLIENT
Horitaro HSRG Tattoo Studio
CREDITS
Drawing: Yuki Saito a.k.a Horitaro